What Are You Doing To Keep Your Eyes Healthy During Halloween Safety Month?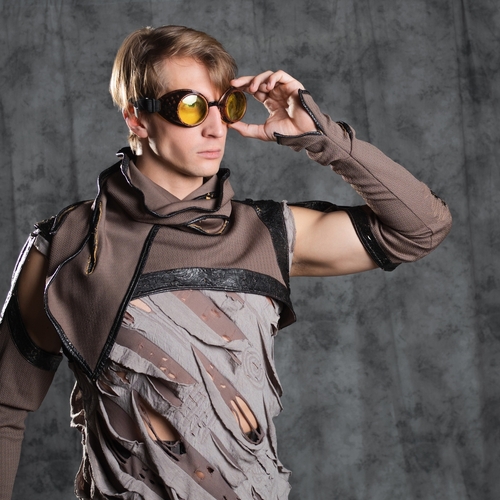 October is Halloween Safety Month. It's essential to plan and take precautions so that you can enjoy the festivities and stay safe.
While you're making plans on how to celebrate safely this season, don't forget about your eyes. With the changing season, allergies, and dry air, your eyes can become extra sensitive.
Add in the excitement of Halloween and outdoor events, and many situations can harm your eyes. Keep reading to learn how to keep your eyes safe during Halloween Safety Month.
Keep Your Eyes Hydrated
Be careful not to let your eyes get too dry. If they are sensitive or dry, apply eye drops to them before leaving your house.
This extra hydration helps add another level of protection to them. The crisp, cooler air in October can be very harsh on your eyes.
Being outside for long periods without sunglasses can also damage your vision. Be aware of the sun's UV rays even when it is overcast. 
Allergens are also bad in the early fall. Taking antihistamines can dry out your eyes, further stimulating your discomfort.
If your eyes feel itchy and sensitive, it may be a good idea to make an appointment with your eye care specialist. They can tell whether you're suffering from allergies or dry eye syndrome.
Then, they can prescribe treatment if you need extra relief.
Be Careful Not To Strain Your Eyes
It's easy to forget that the sun is setting earlier this time of year. The days were long during summer, and you could be sure not to have to drive in the dark.
But with the sun setting early and evening activities increasing, be sure to remember glasses for driving. Or plan to be on the road earlier in the evening if possible.
If you're planning to wear colored contacts on Halloween, it's best to get them from your eye doctor. Make sure that whatever you choose to wear doesn't obstruct your vision or strain your eyes at all.
If you're planning on keeping your costume on all day at work, make sure that it's comfortable enough to do so. And if you're wearing unique makeup, be extra careful not to touch your eyes.
Don't Share Eye Makeup
While you're planning out your costume and makeup, keep in mind that you shouldn't share if it touches your eye. Also, only apply eye makeup with clean hands and the appropriate brushes.
Being vigilant will help keep your eyes healthy and free from infections. Pink eye is one of the infections that you can get from sharing cosmetics.
This infection, sometimes called conjunctivitis, is contagious and can spread quickly. If you get pink eye, you'll have to isolate, keep your hands and eyes clean, and be extra careful not to rub your eyes.
Always Be Aware Of Your Surroundings
At Halloween, potential accidents are waiting to happen everywhere. Costumed party goers have pointy hats, wigs, capes, and other items that could hurt your eyes.
Also, take extra care if you have props, like play swords or fairy wings. You could poke yourself or someone else in the eye.
When enjoying hayrides, haunted houses, and other seasonal events, take care not to rub your eyes or touch your face. Dust, dirt, hay, and other irritants can harm your eyes and ruin your fun.
If you keep all this in mind, you can have a safe and fun Halloween and fall season. Do you have more concerns or questions about keeping your eyes safe?
Schedule an appointment at Vermont Eye Laser in Burlington, VT, to discuss eye health and safety!