Comprehensive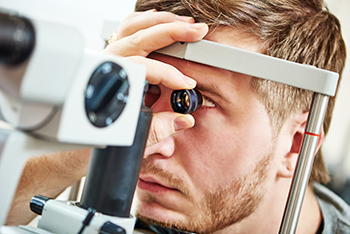 Regular comprehensive eye examinations are a critical part of your routine health care. As you get older, your risk of having an eye problem – and therefore problems with your vision – increases. Often, these problems have no symptoms and go undetected. Therefore, having an eye checkup on a regular basis is essential to allow for early detection and treatment of any problems.
Some common items that are addressed at routine visits include testing your glasses prescription, evaluating for cataracts and glaucoma, screening for macular degeneration, addressing symptoms of flashes and floaters, and watching for damage related to diabetes.
Everyone should have their eyes screened at the age of 40. Based on that screening, we can determine the frequency of future follow-up exams. After the age of 65, all people should visit their eye doctor at least every 1-2 years.
If you have diabetes, you should have your eyes checked at least once per year, regardless of your age.
Contact New England Vision today to schedule an eye exam. Our doctors serve patients from Burlington and throughout Vermont, as well as from northern New York and western New Hampshire.