Juli Larson, M.D.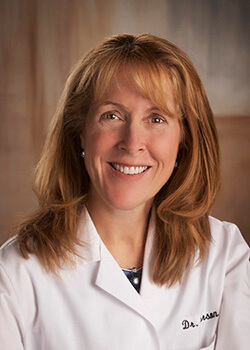 Ophthalmologist in Burlington, VT

Dr. Juli Larson is a graduate of North Park University in Chicago and the University of Illinois Medical School. After receiving her medical degree, Dr. Larson completed an internship at St. Francis Hospital in Evanston, Illinois where she received the "Most Outstanding Intern of the Year Award". She completed a residency in Ophthalmology at Cook County Hospital in Chicago where she served as Chief Resident. Dr. Larson is board certified by the American Board of Ophthalmology.
She is a fellow of the American Academy of Ophthalmology, a member of the Vermont Ophthalmological Society and was their president in 2013 and 2014. She is also a member of the International Society of Refractive Surgery, the VISX Certified Lasik Surgeon for Sightpath Medical where she is also a member of their advisory board. Sightpath Medical is the largest and most experienced provider of laser services in the world.
They have chosen Dr. Larson as one of the Top 5 Refractive Surgeons 2006 to present. Dr. Larson has performed Lasik surgery since 2000 and over 15,000 procedures have been performed successfully in our state of the art laser center.
In addition to LASIK surgery, Dr. Larson provides general eye care, treats glaucoma, and performs cataract surgery. She offers specialty intraocular lenses, in hopes of decreasing patients' dependence on glasses, as well as improving their quality of vision after cataract extraction.
Dr. Larson is also a founding member of the state's only ambulatory surgery center, providing on-site cataract surgery and other ambulatory eye surgery.