Why Now is a Good Time to Have Cataract Surgery with the Best Cataract Surgeon in Burlington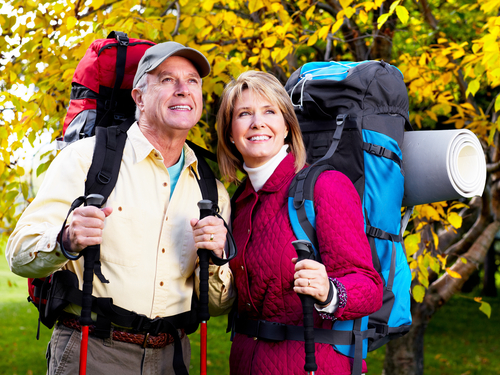 September is a time of year when you go back to life after the lazy heat of summer. Is it your goal to be more active instead of staying indoors in the rainy fall and snowy winter?
Maybe you want to get outside to experience Vermont in every season, but you know that when glasses spot and streak and fog up, they inhibit your enjoyment of life. Now may be the best time to schedule that cataract surgery you've been putting off. 
Explore your options to learn why so many cataract patients are glad they chose a premium lens as part of the procedure. Keep reading to learn why now is a good time to have cataract surgery with the best cataract surgeon in Burlington!
A Brighter, More Colorful Fall
Fall is an excellent time of year to have cataract surgery with the best cataract surgeon in Burlington. Make your appointment today, and when the fall colors explode, and the mountains blaze against the blue skies, you'll celebrate all of it with the complete visual freedom that a premium lens provides.
It's hard to live life with cloudy vision and see dull colors that result from a cataract. If your natural lens has aged to the point where you are experiencing these symptoms, it may be time for removal and replacement. 
Cataract surgery is a common procedure, as cataracts develop in every person as they grow older. 
Reduce Your Dependency on Glasses
You can take control of your vision with a premium multifocal lens that will give you a wider range of clear vision. By choosing a premium, multifocal IOL, you will be able to rely less on visual aids after the procedure.
A standard lens will help improve your vision, but only at a fixed distance. Standard lenses are monofocal, meaning they are specific to a single depth of vision which is typically distance vision. When working on the computer or reading, you'll still need glasses. 
However, when you choose a premium lens, you're choosing to invest in a multifocal lens, giving you excellent distant vision, clear intermediate vision, and functional close vision. For many people who select premium lenses, glasses are no longer required. 
If sharp, crisp vision is necessary for close-up work, the new pair will be a milder prescription. Aside from your life not being hemmed in by bulky frames, you'll appreciate every weather without having to take off your moisture-streaked glasses and wipe them constantly. 
Come in and out of your home, office, restaurants, and shopping without fogging or icing. Go for a walk or a run without worrying over jostling, bouncing glasses slipping off your face. 
A Fuller Life with Better Sight
And when it comes to holiday time, think of all the hugs and kisses you can give loved ones without glasses smashing into your face or theirs. See everyone clearly without blurriness. 
Meet their smiles at your new improved vision with one of your own. Pose for photos knowing you're looking and feeling your best. 
And as the dwindling hours of daylight move towards the darkness of winter, after cataract surgery with a premium lens, you won't worry about the shorter days. You'll be able to comfortably drive at night, broaden your social life, and time spent with family and friends outside your home. 
You'll no longer avoid driving in the dark due to glare, halos, and feeling blinded by oncoming headlights.
Are you ready to determine if it's time for cataract surgery? Schedule an appointment at Vermont Eye Laser in Burlington, VT, today!