4 Tips For A Healthy LASIK Recovery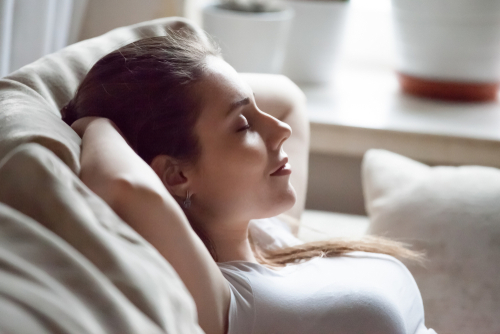 Interested in LASIK but concerned about the recovery process from the procedure? The first step on your list should be to set up a LASIK consultation at Vermont Eye Laser.
During your consultation, you will learn about the ins and outs of the procedure. You'll also find out more about what results to expect and how to prepare for the procedure.
Keep reading to find out 4 tips you can follow for a healthy LASIK recovery!
1. Rest When You Get Home
After your procedure, you will most definitely be tired. Sleep is important for healing quickly, so you should rest as much as you need to.
What you shouldn't do, though, is rub your eyes. Rubbing or bumping your eyes in your sleep is dangerous.
They aren't pretty but be sure to wear the protective eye shields given to you after your procedure. You will need to wear them for a few days until your doctor says it is okay to sleep without them.
2. Be Careful With Water Around Your Eyes
Water, even if it is clean enough to drink, can contain bacteria or germs. After having LASIK, your eyes will be more sensitive than normal.
This means you're more likely to get an infection because of this bacteria. As such, you should not swim in any kind of water for several weeks.
Avoid any body of water like rivers, the ocean, lakes, and even hot tubs! This includes the chlorinated water of pools, as chlorine can cause excessive irritation.
You can still shower during your early recovery, but you will need to take some extra precautions. Keep your eyes closed as much as you can while showering and try not to put your face directly into the water stream.
Be careful not to get any shampoo into your eyes. Err on the side of caution as much as you can to be safe.
3. Avoid Sports and Heavy Exercise
Any kind of activity that puts your eyes at risk of getting hurt should be discontinued for the time being. Even static exercise such as weight lifting can put enough strain on your eyes to damage them.
In the first week of recovery, bending at the waist may be enough to cause problems, so just relax as your eyes heal. Use your recovery as a time to take some much needed TLC-tender loving care of yourself!
4. Check-in With Your Doctor
An initial appointment to check your recovery will be scheduled for about 2 days after your procedure. This provides crucial information to your doctor about how you're healing.
This knowledge gives them an accurate estimate of your recovery. More importantly, they will be able to catch any early signs of problems. Catching these signs early on makes it easier to recover and have fewer complications.
You'll learn plenty about the procedure and how to plan your recovery during your consultation. A LASIK consultation is the only way to know if you're a good candidate for the procedure.
Think that a life-changing procedure like LASIK could be right for you? Schedule your LASIK consultation with the experts at Vermont Eye Laser in Burlington, VT today!
Why wait if the prospect of visual freedom could be so close, you can almost taste it?