4 Tips On How To Relax Before Bladeless LASIK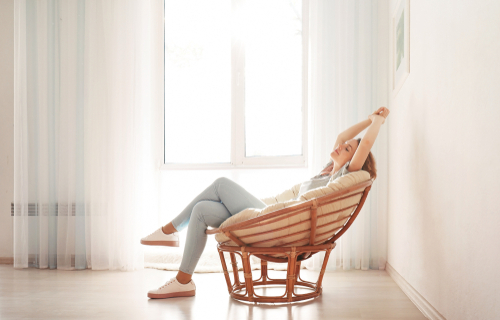 Even though LASIK is one of the safest surgeries in the world, you may still be nervous. Sure, it has a success rate of over 96% but it's normal to have some nerves before any procedure.
After all, the eyes are very sensitive and your vision is incredibly important. The best thing you can do before LASIK is to relax!
Not sure you can do that? Keep reading for 4 tips on how to make your nerves go away before you have LASIK!
1. Talk to Your Doctor During the Consultation
One of the best ways to cope with fear is to understand the thing you are nervous about. Before you can receive LASIK, you need to attend a LASIK consultation.
The consultation is the only way to know if you're a candidate, for starters. But make sure to take this time to talk to your doctor.
You will have some exams, the doctor will look at your eyes, and you will fill the doctor in on your medical history. Your consultation is also a great time to ask any questions you may have.
Not sure how the about how the procedure works or if there are risk factors to be aware of? Maybe you're wondering what recovery will be like.
The goal of the consultation is not only to test your candidacy but to make sure that you are well-prepared and informed. You can also do your own research online.
If you do this, make sure you get your information from reputable sources. Always trust the advice of a medical professional over an anonymous blogger.
2. Get Plenty of Rest Before the Procedure
Although it is a simple surgery, LASIK can be quite tolling on the body. You will need to sleep after the procedure since you will be tired after.
Getting a good night's sleep before you come into the clinic is also important. This will leave you feeling fresher, more confident, and clear-minded. If you're not exhausted before the procedure, you may also be less nervous as well!
3. Focus on the End Game
If you are beginning to think that the stress of LASIK is not worth it, remember why you became interested in LASIK. Glasses and contacts, while useful, cause many unavoidable challenges.
Not to mention, they can affect your quality of life. LASIK can completely remove the headaches that they cause. Who doesn't want the incomparable benefit of the freedom of choice?
LASIK means not relying on your glasses, so you don't need to worry about losing or breaking them. It means never having to keep track of how many contacts you have left.
LASIK can allow you to wake up every morning with your eyesight, making you feel more safe and confident. There are millions of little ways that LASIK will change your life after you have it.
Some of them you may not even think about before you have the procedure!
4. Ask About a Sedative
If you cannot stop feeling anxious about your surgery, that's still okay! Try asking about receiving something to help calm your nerves.
LASIK is an outpatient procedure, but you can always ask for a sedative. Using a sedative will help you calm down and relax enough to get the procedure and enjoy your new clear vision.
Ready to stop letting your nerves get the best of you? Schedule your LASIK consultation at Vermont Eye Laser in Burlington, VT now!